Award-Winners Again!
November 27th, 2018 in category
Blog
---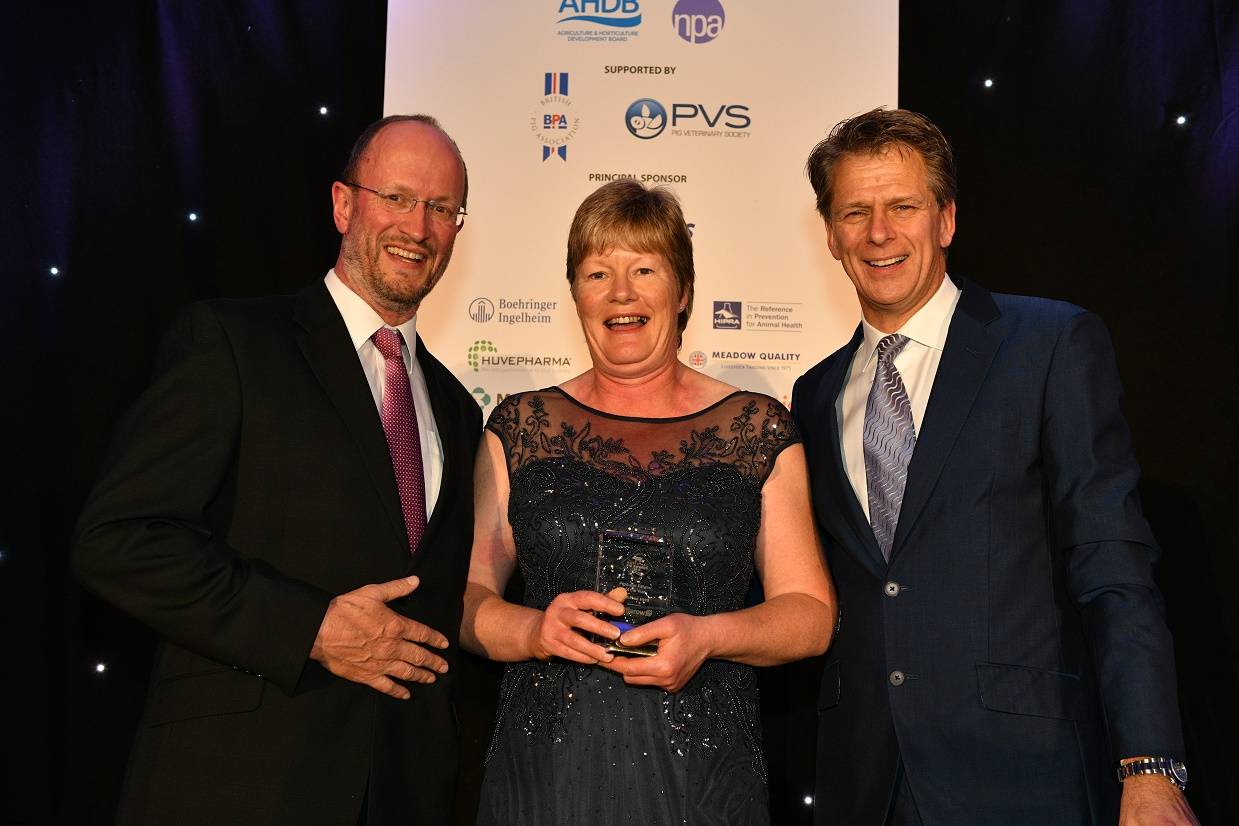 The whole family are celebrating this week after Primrose Herd was named Producer Retailer of the Year at the 2018 National Pig Awards.
Sally was presented with the award by former British tennis number one and TV presenter Andrew Castle at a prestigious ceremony at London's Lancaster Hotel on November 19th.
Looking after pigs properly and producing all our own products here on the farm is quite a relentless occupation so to receive this kind of recognition from our industry peers is really rewarding.
The National Pig Awards are staged annually by Pig World and Lewis Business Media to recognise excellence and innovation in the sector; this was the biggest event yet with more than 400 industry leaders in attendance.
Pig World publisher Simon Lewis said: "Congratulations to Primrose Herd who were the deserved winners on the night. Once again these awards have highlighted the breadth and depth of talent, drive and ambition in the sector and it is a pleasure to recognize the winners."
When we began keeping pigs back in 1999 and selling our own pork at local markets we set ourselves extremely high welfare and quality standards and, despite all the pressures food producers are under these days, we have maintained those standards. We are really proud of that and also thankful for our loyal customers who have been so supportive.