History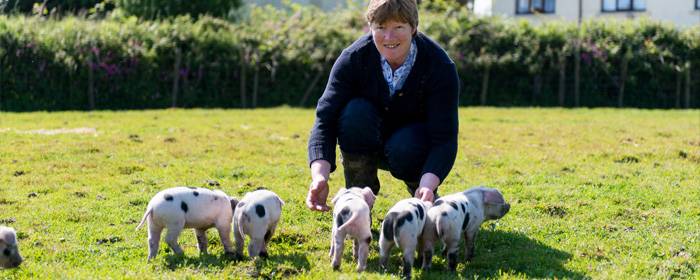 We gave up our day jobs when we discovered a talent and a passion for rearing traditional breed pigs. We began selling at farmers markets in 2000, and soon found out products were in high demand. We received a great response, with many customers saying it was the best pork they had ever tasted, and soon built up a very loyal following.
Over the years, customers have increasingly come to appreciate the importance of buying local and knowing where their meat comes from, and how it is reared. Various scandals in the food industry have turned people back to local butchers, markets and farm shops, where provenance is much clearer, and quality is higher.
In order to cater for increasing demand, we now have our own on-farm butchery. Here you will find one of the family preparing and packing the range of pork products, and serving customers.