GoNative with a banger: Jimmy's Native Breed Sausage Awards 2017
September 21st, 2017 in category
Blog
---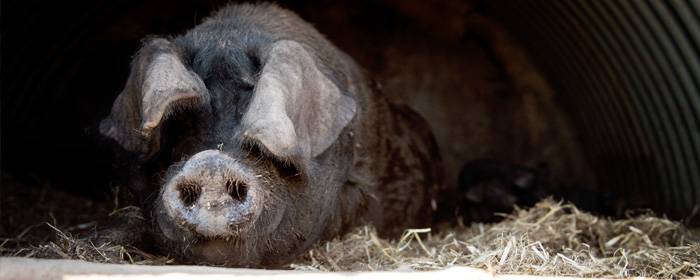 We recently submitted several of our sausages to a new competition, which launched at this year's Jimmy's Festival. The #GoNative initiative was all about finding the best-tasting native breed sausages – and we thought we might be in with a chance!
The Rare Breeds Survival Trust (RBST) aims to secure the future of our rare and native breeds of farm livestock by monitoring numbers and threats, preserving the gene bank and promoting the benefits of rare and native breeds. The organisation teamed up with Jimmy's Farm, Slow Food UK, the British Pig Association and the British Lop Pig Society to run this competition; it was judged by an expert panel and the results were announced at Jimmy's Festival on 22nd July.
Our results (each entry was given 0-3 stars) were as follows:
Cracked Black Pepper Sausages – 3 Stars
Cumberland Style Sausages – 2 Stars
Chorizo Sausages – 2 Stars
Chipolata Sausages – 1 Star
Traditional Pork Sausages – 1 Star
To top it off Jimmy Doherty awarded our Cracked Black Pepper best Saddleback sausage, something we are really proud of!
The competition was open to any producer from across the country and entries could use pork, lamb or beef providing it was from a registered pedigree animal from the RBST Watchlist categories 1 to 6.
Tom Beeston of the RBST said: "Our competition showed how enthusiastic and proud our producers are about their rare and native breeds and the fantastic quality of produce given by these breeds."
With so many fine producers entering this competition, we're were pleased to achieve stars for all our entries. All proceeds from the competition will be the RBST Gene Bank Appeal for pigs, a great cause!